By Kathleen Brenzel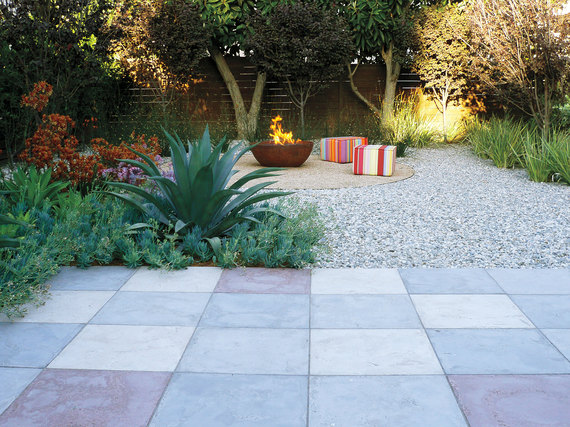 Photograph by Eric Brandon Gomez
Big expanses of solid paving just don't make sense in the dry West. They allow rainwater to run off down streets and into gutters and beyond. A better choice is porous paving, which allows water to pass through it to plant roots.
An example: Crushed rock covers much of the yard behind this tiny patio in West Hollywood, California. Designer Eric Brandon Gomez used a circle of decomposed granite to define the firepit area. This idea and the following, are from the new Sunset Western Garden Book of Easy Care Plantings.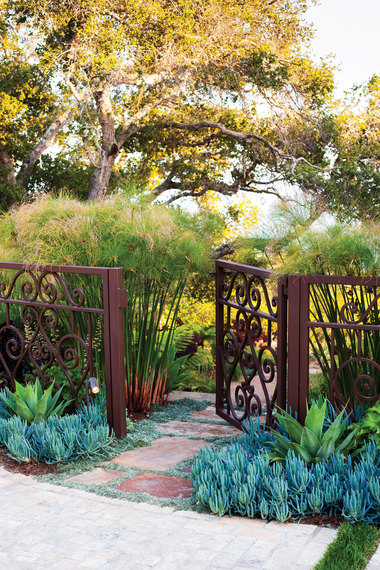 Photograph by Chris Leschinsky
"Permeabl e" Can Be Cooling
Cool blue Dymondia margarete fills the spaces between pavers in this path, in a California Central Coast Garden designed by Ryan
Sprinkler System Installation Greenville
Fortini. Senecio mandraliscae and gray-green Agave attenuata grow on either side.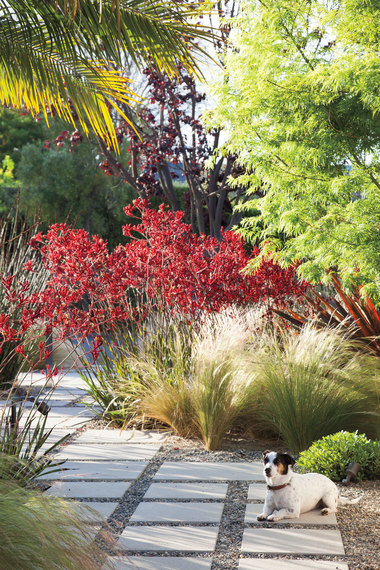 Photograph by Jennifer Cheung
"Permeable" Can Be Graphic
Before a redesign, this 700-square-foot front yard in Venice, California, consisted of one mature palm tree and a lawn. Designer Naomi Sanders ditched the lawn, and replaced it with a wide walkway, of concrete pavers and gravel, from the street to the front door. 'Fringing it are Big Red' kangaroo paw, threadleaf Japanese maple, feathery grasses, dark flax (Phormium tenax 'Bronze') and a purple-leaf p lum.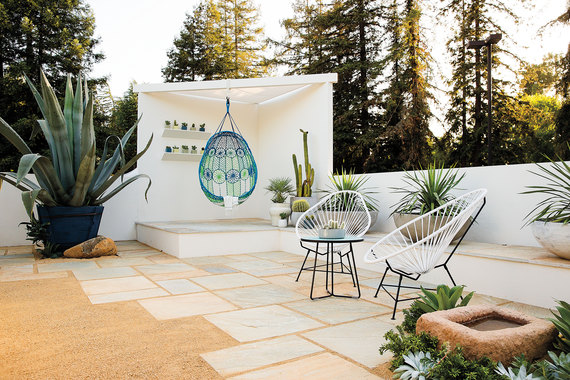 Photograph by Thomas Story
"Permeable" Can Be Sleek And Modern
An irregular patchwork of precut pavers juts into a free-form path of decomposed granite in this
https://en.wikipedia.org/wiki/Gardening
Palm Springs-inspired patio designed by Lauren Dunec Hoang and Johanna
Sprinkler System Installation Greenville
Silver. Succulents fringe
a small water trough in foreground; Yucca recurvifolia fills low bowls on the seat wall, and a giant boxed agave accents one corner.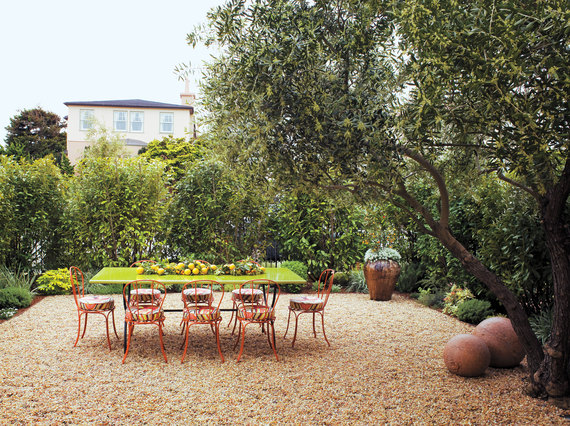 Photograph by David Duncan Livingston
It Can Also Be Crunchy Underfoot
A gravel covers the ground in this Mediterranean-style San Francisco garden, designed by Katharine Webster. The permeable surface and smart plant choices keep this garden drought- tolerant. The mostly green border around it includes a 50-year-old olive tree, screens of English laurel, and chartreuse Choisya ternata 'Sundance.'

Also on HuffPost:
Hang String Lights
Not only is it easy to install, but ambient lighting will set the perfect mood for your outdoor parties. The key to getting them to stay up? Screw-in (or use heavy duty adhesive) hooks. Just drape lights between hooks, making sure that the end plug is near an electrical source. To see more details, head over to Home & Garden Ideas.
Flickr photo by johnclarkemills
http://www.huffingtonpost.com/sunset/permeable-paving_b_7456322.html